DETAILS
---
UNIT ONLY PACK INCLUDES:
Cel-Fi Go

12 Volt Cigarette Power Cable

Internal adhesive mount antenna
The Cel-Fi GO for Telstra Smart Repeater is the ideal product to boost and distribute a 3G/4G mobile signal within your house, office, donga, car, 4WD, truck or caravan.
Cel-Fi supports voice and mobile data for multiple mobile devices making dropped calls and slow internet a thing of the past.
Suitable for users that travel between areas of patchy coverage where signal may be weaker or lacking, Cel-Fi GO Mobile Smart Signal Repeater can both improve and extend coverage in areas where signal doesn't normally reach.
CEL-FI GO IS 30 TIMES MORE POWERFUL THAN A PASSIVE PHONE CRADLES
---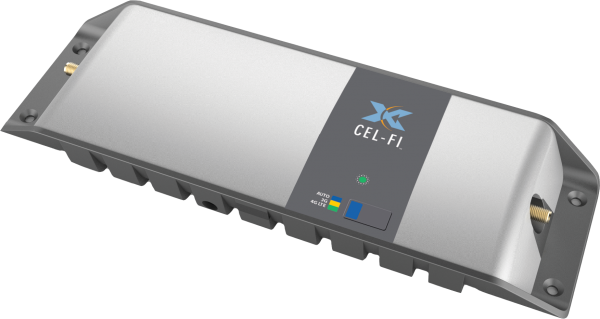 TESTED, AUTHORIZED & APPROVED BY TELSTRA.
Cel-fi Go has been tested, authorized and approved by Telstra for use on the Telstra Mobile Network.
BE AWARE OF ILLEGAL MODELS
Cel-Fi Go is the ONLY carrier approved repeater in Australia. Done get caught out with an illegal model from questionable websites or eBay. Persons found to be using unapproved devices can be fined up to $1.05 Million or up to 5 years in prison if prosecuted by the Australian Communications and Media Authority (AMCA).
---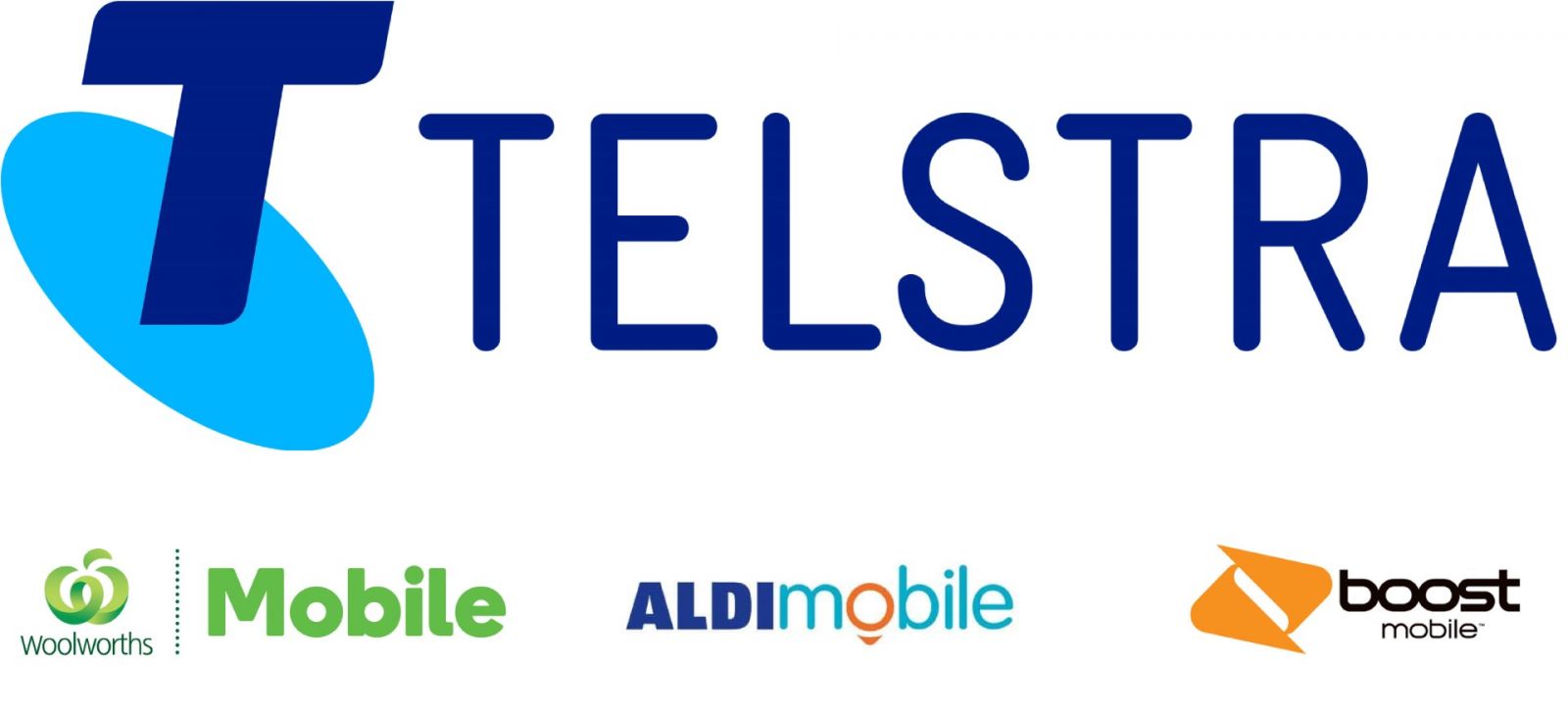 SUPPORTED NETWORKS
Telstra

Aldi Mobile

Boost Mobile

Woolworths Connect
---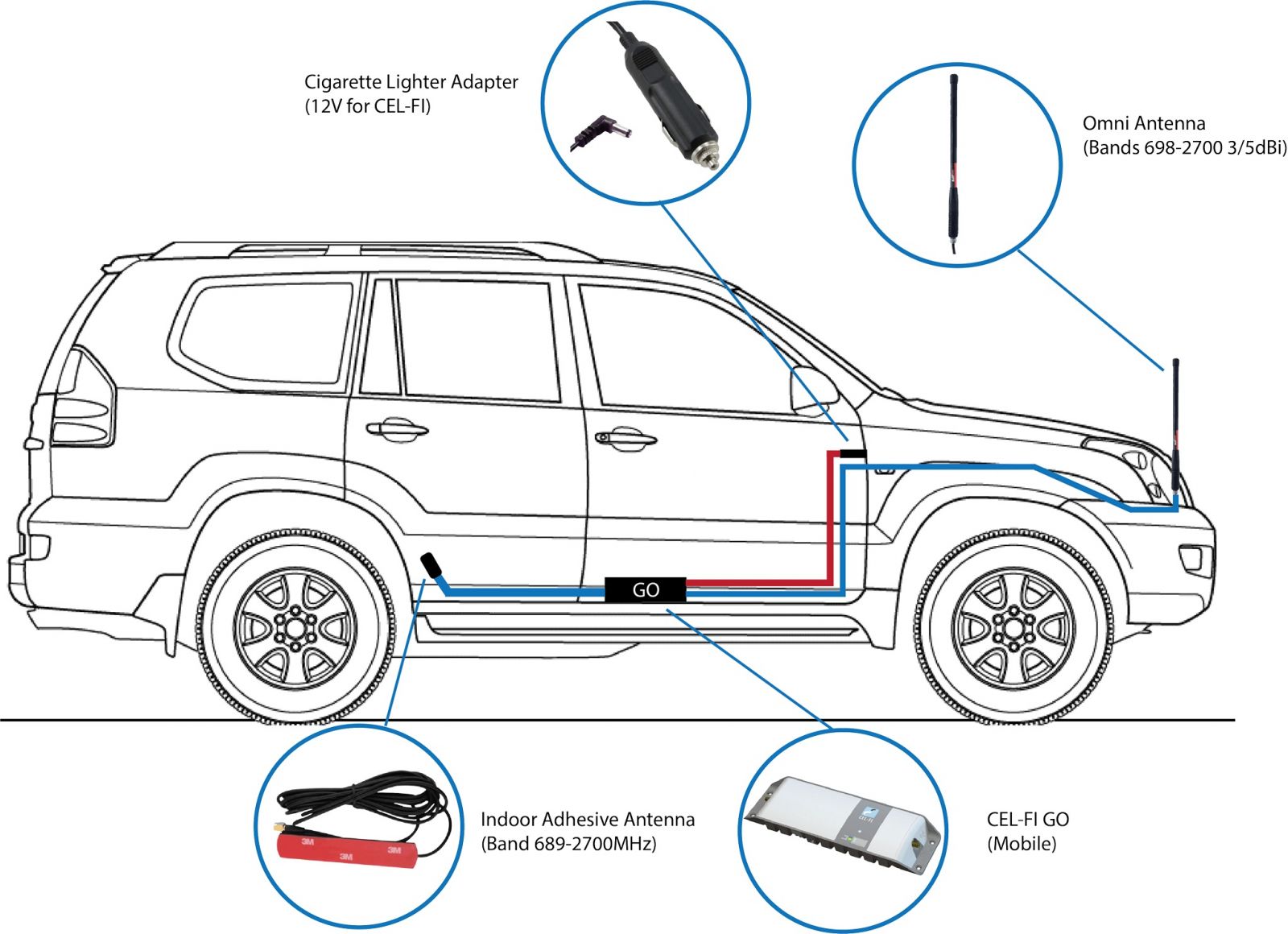 HOW DOES CEL-FI WORK?
Cel-Fi is is a repeater system. It works by having two antennas, one externally mounted to a building or vehicle that communicates to the operator's network and one internal antenna within the building or vehicle that communicates with your mobile devices.
Cel-Fi works seamlessly with your existing 3G / 4G devices (Phone, Modem / Wifi Hotspot, iPad with Simcard, etc) by boosting the signal to the operator's network by up to 100dB. There is no need to connect to Cel-Fi in order for it to work. It can support up to 20 devices at once so everyone can remain connected.
---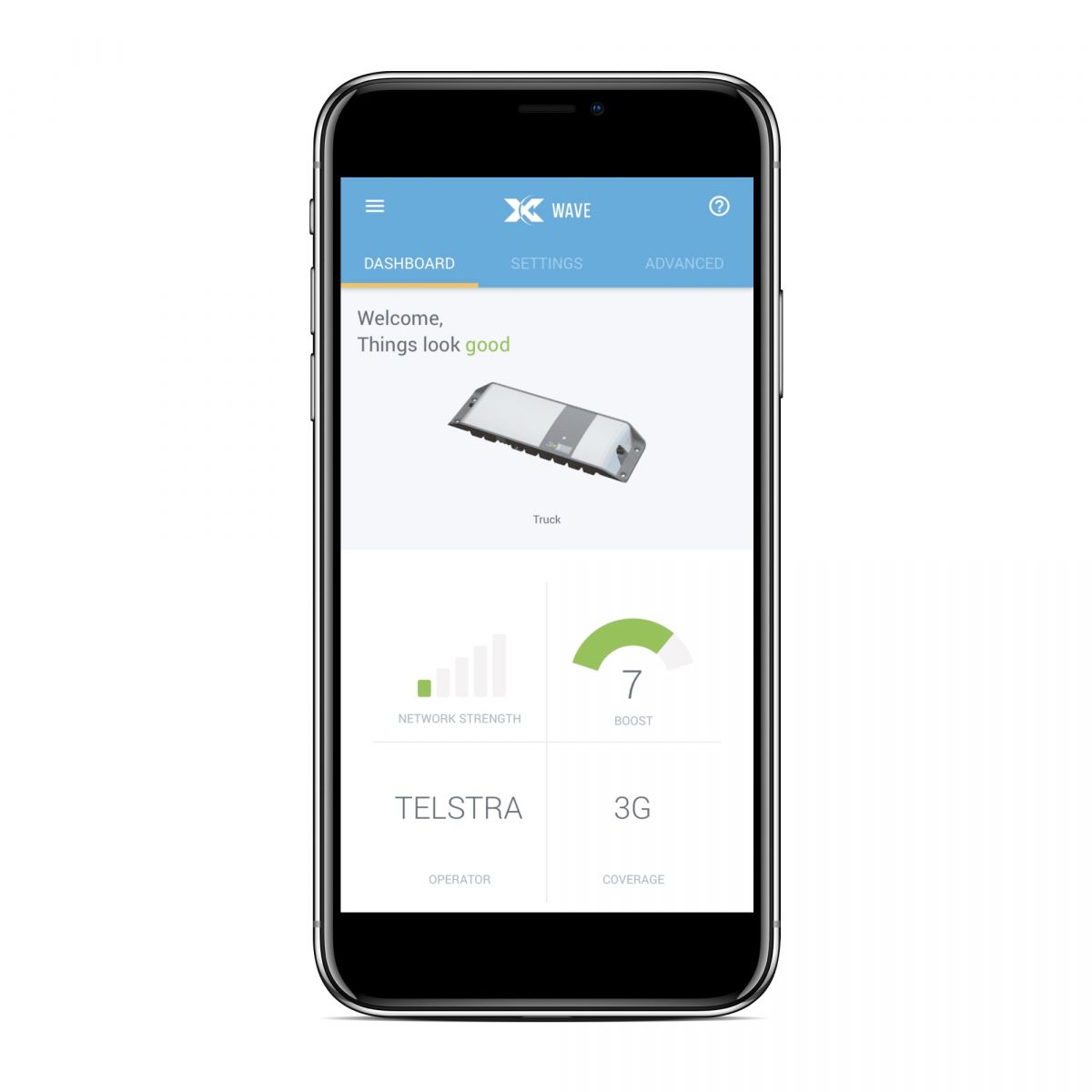 FEATURES:
Designed for MOBILE 4WD, Truck & Caravan applications

100dB of system gain (latest software update required using WAVE App)

Includes external and internal antennas

Locked to Telstra's Mobile Network

Carrier approved

Band Selection Button
---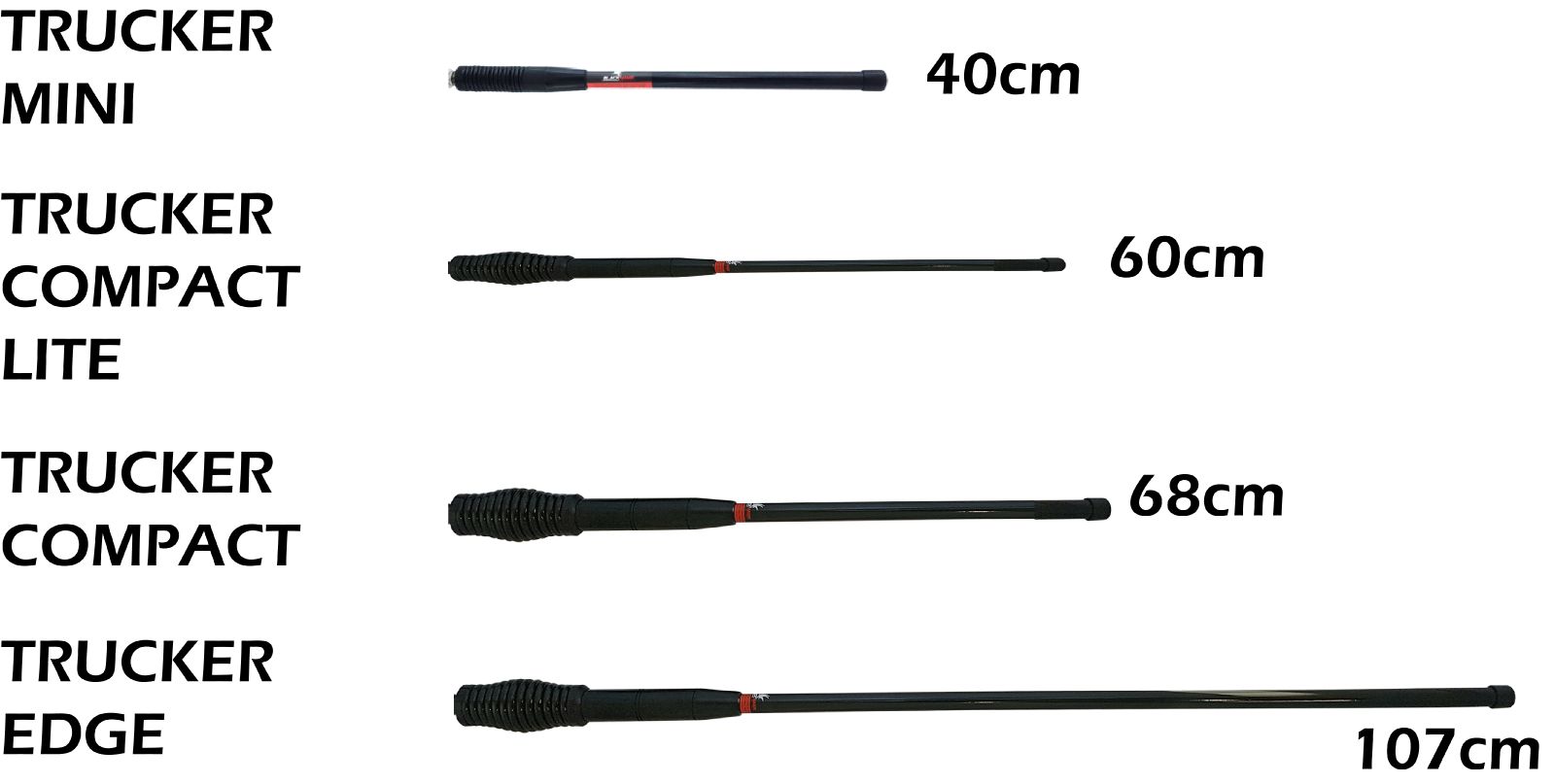 We're here to help.
If you are unsure of have any queries or need assistance please contact us.
(02) 9191 7348
or
sales@perceptionlighting.com.au
WHAT PACK / KIT SUITS MY NEEDS BEST?
We provide several different Cel-Fi Go kits with everything required for installation. Our vehicle kit recommendations are below or you can see our Caravan Kits or Building Packs here.
Blackhawk Trucker Mini - 698-2700MHz (3/ 5dBi)
Flexibility to be roof, gutter or mirror mounted. This antenna sits below the roofline of most vehicles meaning no worries about underground car parks or other low clearance areas. Comes with 'L' bracket.
Blackhawk Trucker Compact - 698-2100MHz (6dBi)
Ideal for bullbar or nudge bar mount – a good all-rounder for coastal, mountainous or flat terrain.
Blackhawk Trucker Compact LITE - 698-2100MHz (5dBi)
Lighter in weight than its sister antenna the Trucker Compact, weighing only 1.2kg. The new design includes a smaller barrel which helps reduce weight and minimizes vibration and subsequent damage caused by driving on corrugated roads found in remote and harsh environments.
Blackhawk Trucker EDGE - 698-2100MHz (6/ 8dBi)
The tallest antenna in the Blackhawk Trucker range. Ideal for bullbar or nudge bar mount. Good for flat terrain, very weak signal or remote areas.
---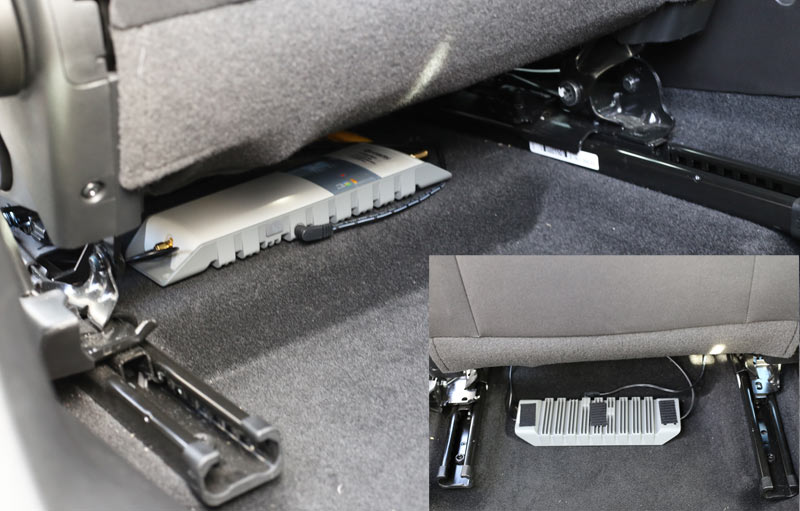 ADVANTAGES & BENEFITS:
Provides coverage for custom applications.

Increases mobile data speeds​.

Extend mobile phone battery life.

Eliminate dropped or missed calls.

Improve voice quality.
---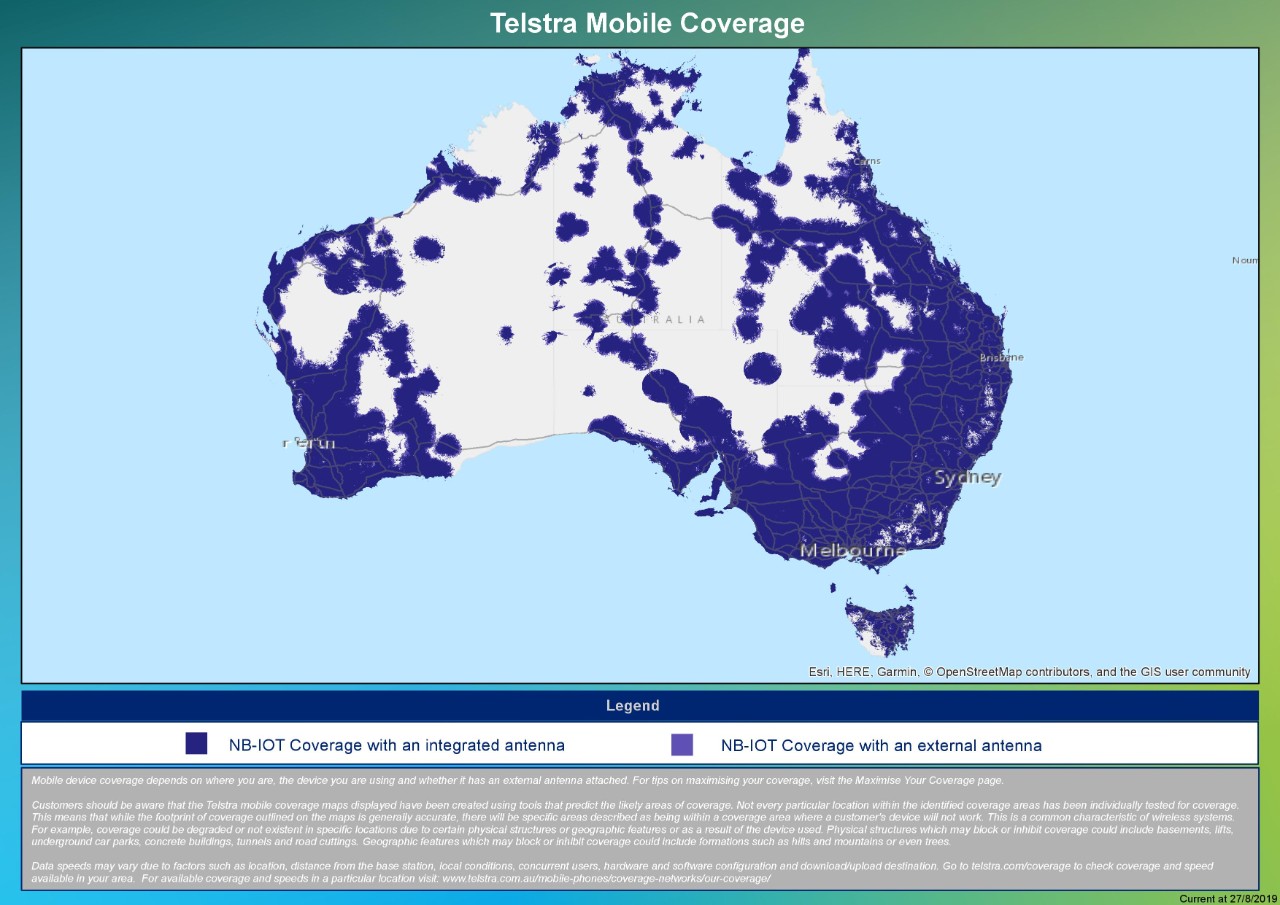 IMPORTANT NOTE
Cel-Fi GO will boost a single band at a time (either 3G 850 or 4G 700 or 4G 1800). It is highly recommended to leave the GO in 3G mode to ensure voice calls are received. Voice on 4G (VoLTE) will only work in selected areas and with later model phones.
Cel-Fi is NOT a Satphone or Satellite Phone, it will extend the operator's coverage map and eliminate blackspots but will not provide coverage at remote areas significantly outside the operator's coverage.
See Telstra's coverage map here:
www.telstra.com.au/coverage-networks/our-coverage
Regular Shipping - FREE
Express Shipping - $14.95
In Store Pickup - FREE